Fields of the Nephilim played O2 Academy in Leeds last night. Here's the setlist from the show:
Main Set:
Shroud
Straight To The Light
One more Nightmare
From The Fire
Love Under Will
Watchman
Preacherman
Psychonaut
Moonchild
Mourning Sun
Encore:
Zoon Pt 3
Last Exit For The Lost
Several people tweeted from the show, including @shancalfe, who said, "WOW ....JUST WOW, I've waited many years to see Fields of the Nephilim.....blown away!" and @offmessage, who said, "I so want to tweet about how awesome Fields of the Nephilim were, but none of you will believe me. Every. Button. Pushed. To. Perfection."
Others posted photos, including @MyGiraffeSense: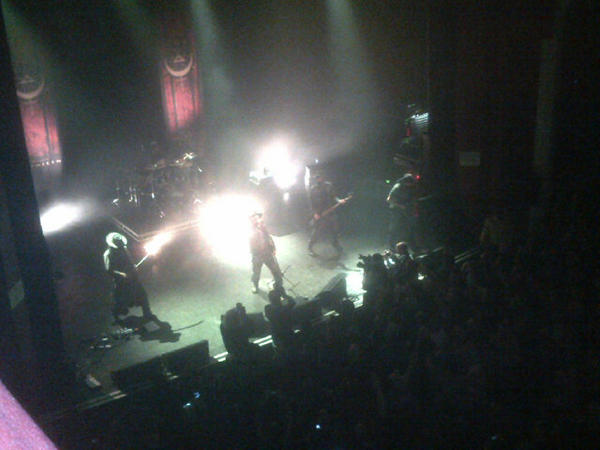 And @MartianWebDev:
Thanks, as always, to Ande for the setlist. Tonight, FOTN is about to take the stage in London. Jordan Reyne opened. Enjoy, and Happy Halloween!